A friend of mine asked that I try making an eye mask to go with her friend's lingerie shower gift since she couldn't find one to match. I figured, why not give it a try? Interesting fact, they are harder than I thought to sew straight. As for functionality, it works great!!! Super soft, way comfy.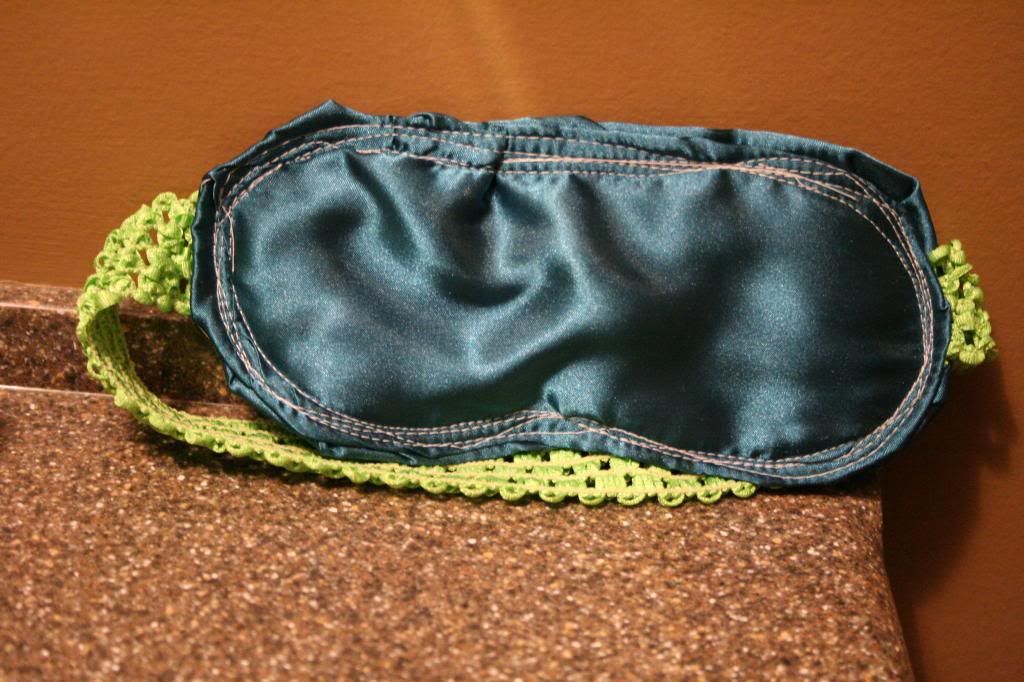 I used 1/4 yard silky fabric
1/4 yard fleece
1 roll of comfy stretchy ribbon (like for baby headbands)
Total cost $6
Makes: probably 4-5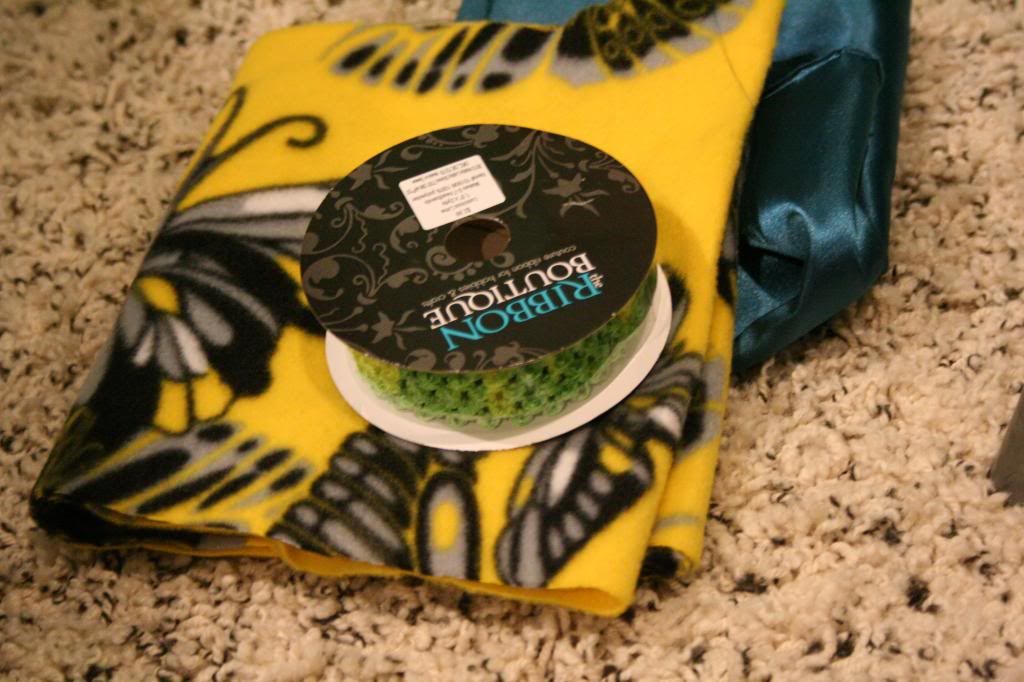 First cut out your pattern. I used my glasses as a sorta model
Then cut out your fleece the size you want yours to be (folded over- you want 2)
Then cut a piece of silky fabric (folded over- you want 2) much larger than your fleece piece.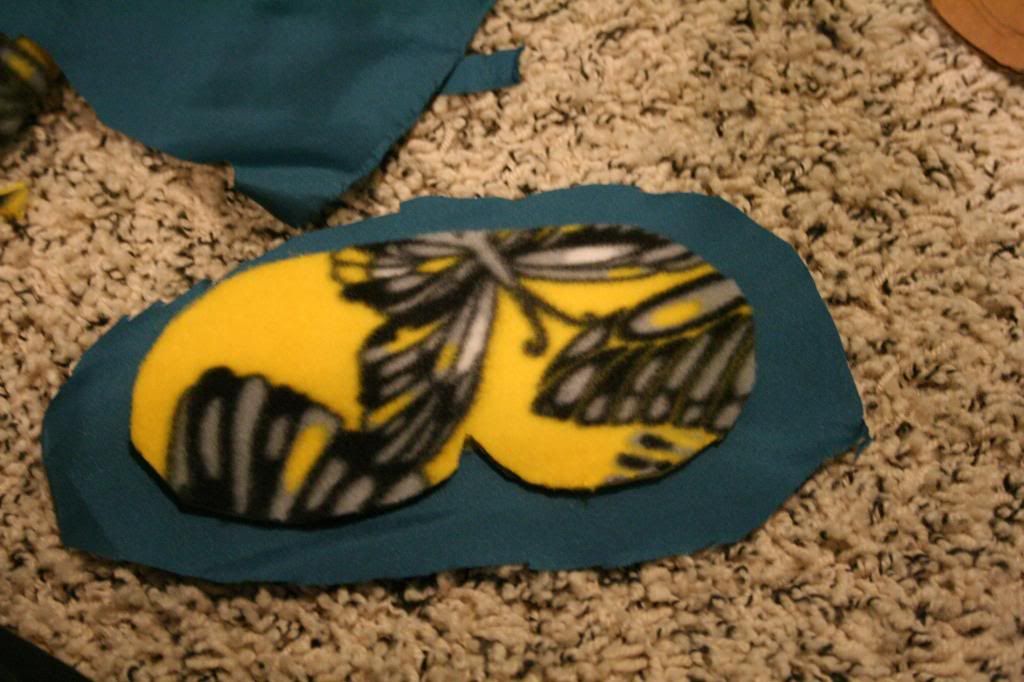 One at a time, sew the silky fabric around your fleece.
Next you will sandwich these together, and place the stretchy ribbon inside your sandwich!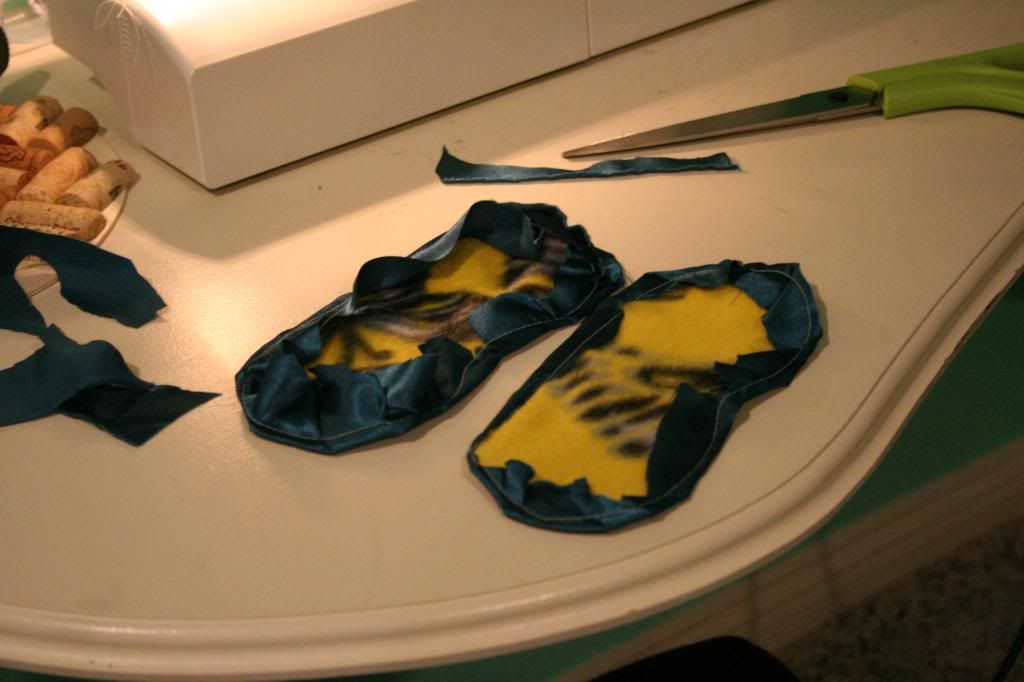 Sew around it a few times, and you're done!